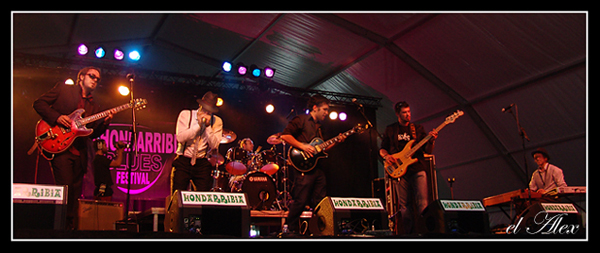 El concierto – jam del domingo 1 de abril tendrá como protagonistas a The Forty Nighters, una de las bandas más interesantes del circuito madrileño que han surgido en el siglo XXI. Si todavía no los conoces, ya estás tardando. Y si los conoces ahora tienes la oportunidad de escucharles en un concierto – jam que, con toda seguridad, va a ser tan interesante como los anteriores.
Ya saben, el domingo 1 de abril hacia las 14 h. en La Taberna Alabanda.
Aquí tenéis toda la información sobre The Forty Nighters.