32-20 BLUES es un proyecto musical ideado por el músico Jesús Parra . Con este proyecto pretende recrear los mejores momentos del Blues del delta y los años 30 y 40 y profundizar en la músical tradicional americana y en las "american roots"
El punto de partida es un homenaje-tributo  al abuelo del Blues Robert Johnson y a esas míticas grabaciones de los años 36 y 37.  Guitarra y voz a la forma descarnada y triste de Robert Johnson .
Así el repertorio de 32-20 Blues habla de perdedores solitarios amarrados al blues cómo única salida, de náufragos sentimentales , de historias de amor frustradas ;de revólveres , venganzas y desencuentros que acaban mal.
En este repaso a la música negra con raices africanas que habla del dolor de un pueblo oprimido no podemos dejar de lado a otros músicos importantes como BukKa White, Woodie Guthrie, Memphis Slim, John Lee Hooker y a otros que despues han recreado a estos como Eric Clapton .  En el repertorio se hace inevitable hacer un pequeño paso por la parte más blues del unplugged de Clapton que siempre se ha declarado un "devoto" de Robert Johnson .
Guitarra, dobro national y voz para ahondar en las raices de una música Americana  con raices en Africa que ha sido el caldo de cultivo del rithm and Blues, el rock and roll, el jazz, el soul , el gospel , etc.   A esta guitarra y a esta voz se le suman otros instrumentos propios de esas épocas como la washboard ( Tabla de lavar) , el honky tonk  piano y  el contrabajo hecho con un bidón y 2 cuerdas.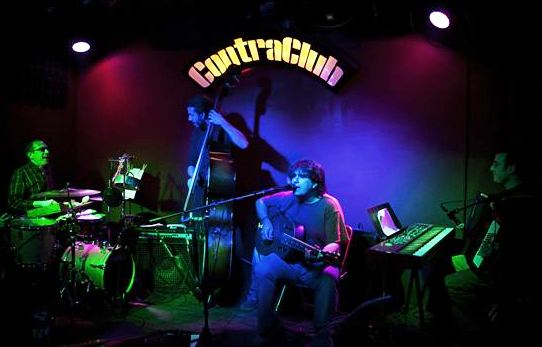 Posibles formaciones:
32-20 Blues sólo
*   Guitarra, dobro,armónica y voz  ( Jesús Parra)
32-20 Blues duo :
*   Guitarra, dobro,armónica y voz  ( Jesús Parra) *   Piano, acordeón , melódica y guitarra
( Gonzalo Peñalosa)
32-20 Blues band :
* Piano, acordeón , melódica y guitarra ( Gonzalo Peñalosa) * Contrabajo ( Jorge Frías )
* Washboard ( tabla de lavar), cántaras, panderetas, percusiones y batería ( J.M Torrego)
Algunos videos: