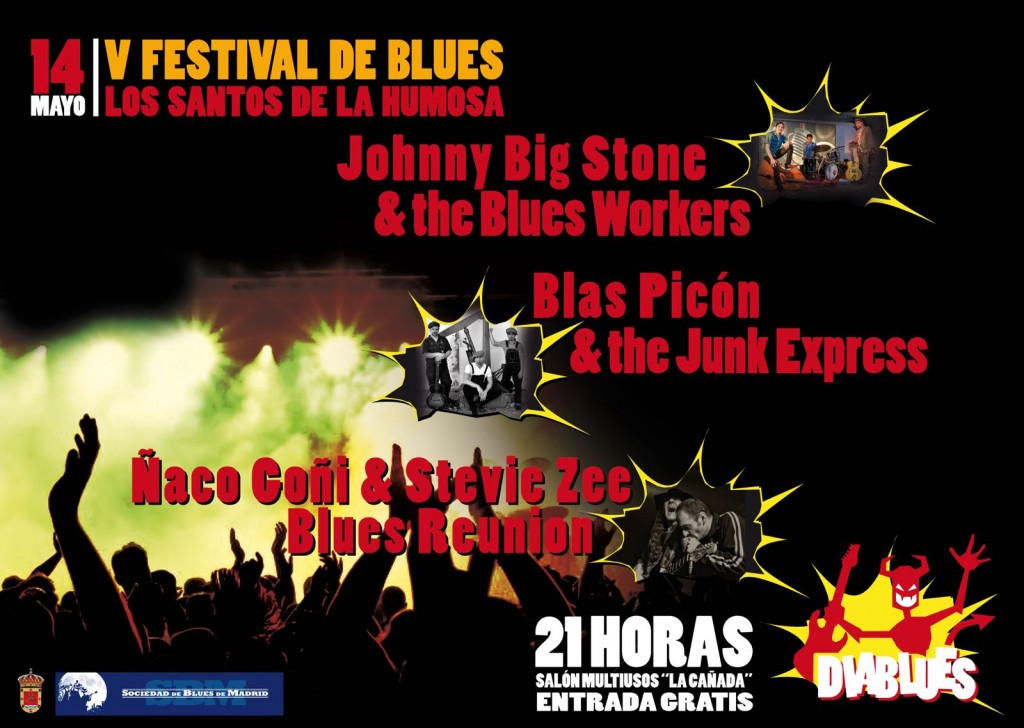 Este es el último aviso para reservar plaza en el autocar que ofrecemos para el festival de Blues de Los Santos de la Humosa que se va a celebrar el sábado 14 de mayo.La salida será desde la plaza de Neptuno (Madrid) hacia las 19 h y el regreso desde Los Santos de la Humosa a las 3 de la mañana.
Necesitamos cubrir 32 plazas para que sea posible contratar el servicio. Si no se cubre el mínimo de plazas no habrá opción de autocar. Las personas interesadas debéis responder antes del viernes 29 de abril sin falta.
El precio es de 7 € para socios de la SBM y 10 € para los no socios.

El cartel del festival es: Ñaco Goñi & Stevie Zee Blues Reunion, Johnny Big Stone & The Blues Workers y Blas Picón & The Junk Express. La hora de comienzo es a las 21 h y el festival tendrá lugar en el Salón Multiusos "La Cañada".