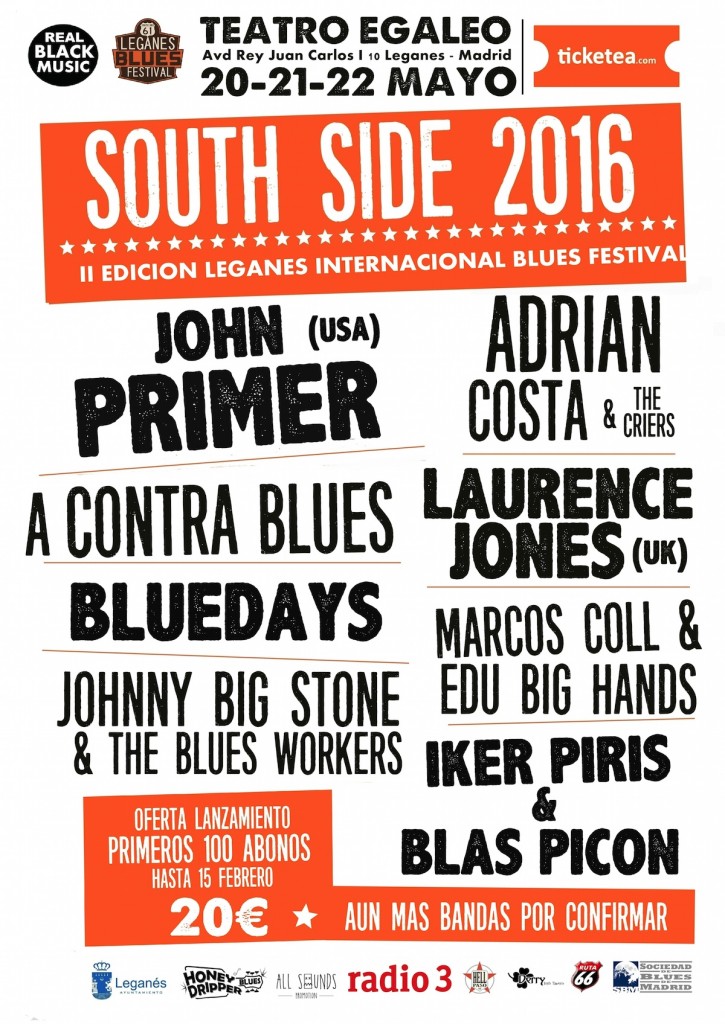 Los días 20, 21 y 22 de mayo se va a celebrar la II Edición del Leganés Blues Festival "South Side" en el teatro Egaleo de Leganés, Avda. Rey Juan Carlos I 10.
Tras la buena acogida del festival, y con los primeros 100 abonos vendidos, la organización amplía su oferta de lanzamiento con otros 100 abonos al precio reducido de 20 € hasta el 15 de febrero o agotar existencias. Además se sortearán 2 guitarras firmadas por todas las bandas entre los 200 primeros que hayan comprado su abono.
Los artistas confirmados hasta la fecha son John Primer, Marcos Coll & Edu Bighands, Johnny Bigstone & The Blues Workers, Iker Piris & Blas Picón, Adrián Costa & The Criers, A Contra Blues, Bluedays y Laurence Jones, quedando aún 5 bandas por confirmar.
Tickets a la venta en este enlace
Cuando se acerque la fecha del festival, los socios de la SBM tendrán un cupón de descuento para la compra de entradas