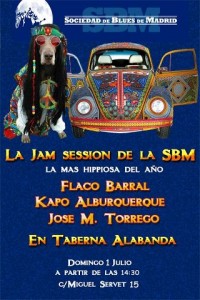 El concierto-jam del 1 de julio corre a cargo del Trío de Jorge Flaco Barral, Kapo Alburquerque y Jose Manuel Torrego… Promete ser el blues más hippioso del año.
Be sure to wear some flowers in your hairs (el que los tenga)… que diría Scott McKenzie.
Como siempre. a las 14.30 en la Taberna Alabanda.